This diagnostic program will make sure that you've enabled HubShop.ly on your store view.

What to Look For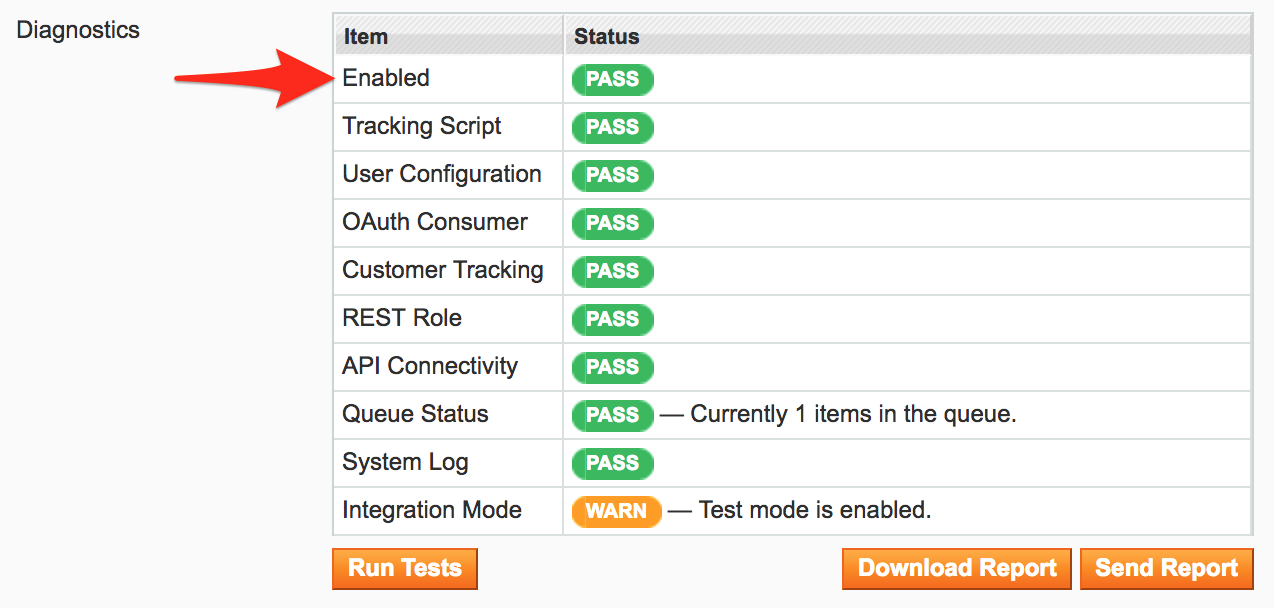 The enabled status is verified in System > Configuration > HubShop.ly for Magento > Advanced Settings > Enabled. The status must be set to Yes to pass the test.

Tip: When you start setup for the first time, the extension is automatically enabled.

PASS

A passing status means that HubShop.ly is enabled.

FAIL

A failing status means that you need to set the Enabled option to Yes.

Once changed, re-run the diagnostic tests.

Dependencies

This diagnostic program has no dependencies.